The Problem to solve
Even though a Hospital Decision Support system can provide invaluable information – information that is impossible to obtain any other way – the cost and complexity of these systems has prevented many organizations from using a Decision Support system at all and prevented many of those that do use a system from getting the results they actually need.
A few years ago, IMOS thought strategically and realized that these problems were not actually with decision support, but with how decision support capabilities were being delivered.  Through experience we learned that what made successful Decision Support systems efforts work was the quality of the people installing and supporting them.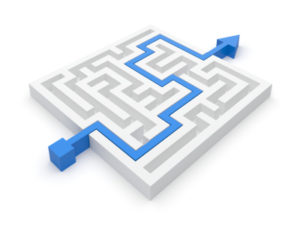 Making the user run and support the system itself was actually one of the main reasons installations failed.
Too many risk factors threaten the successful implementation of these systems. And even when the implementation is successful, the sustainability of the solution across time is hard to guarantee because it is "people" dependent and, eventually, turnover takes its toll.
So, the problem to solve is this: how does one structure this project to be a) implemented successfully, b) successful at delivering the promised superior quality information, c) maintained successfully across time and d) at a reasonable cost?
Read on to see how we do it…